About Us
Missing Link Films is the brainchild of husband and wife team Ben and Heather Link. Ben is a hugely experienced producer who has worked with some of the best directors in the world whereas Heather built her knowledge of the industry from the perspective of a client. They're committed to nurturing new talent and an equal roster of female/male directors. Like in the real world.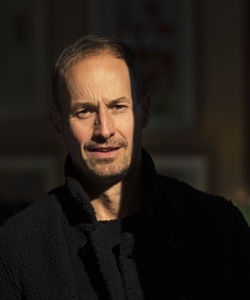 MANAGING DIRECTOR & PRODUCER
Ben Link has been a producer all of his life: raised by an actress mother and director/producer father. From his first job at Riverside Studios to Limelight to theatre to feature films to commercials. Everyone who has ever worked with Ben knows how his energy is contagious. Inspired by directors such as Steve Baron, John Lloyd, John Maybury, Baillie Walsh and Russell Mulcahy, he has had the opportunity to work in every genre. Ben started as a runner (to this day still claims it was the best job he ever had) and landed in the world of feature films, starting with huge Hollywood films such as Event Horizon & Sleepy Hollow. He returned to commercials and won innumerable Cannes Lions/British Arrows/D&AD awards and worked with some of the most highly acclaimed industry directors such as Jon Glazer, Jake Scott, Gerard de Thame, Brian Buckley, Peter Thwaites, Dougal Wilson, Seb Edwards, Frederic Planchon, Henry Alex Rubin & Anthony Mandler. Ultimately Ben is committed to finding and supporting British talent in the arts and is inspired by the directors in the Missing Link Films family.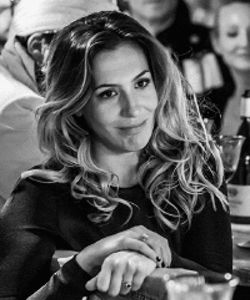 EXECUTIVE PRODUCER
Heather Link's love of production comes from her years of client-side experience at HSBC and CNN and consulting for lifestyle brands. Moving around the US, Canada and UK as a child, travel and exploring were always on the cards. A passion for storytelling, people and culture is at the heart of everything she does. At HSBC she was part of the team responsible for building the brand, and propositions such as HSBC Premier & Advance, through advertising, including the infamous global airport campaigns and TV commercials. She has also experienced the agency-side, and understands the dynamics of balancing what's at stake for both. As Executive Producer at Missing Link Films she is always on the lookout for new opportunities and talent.